NFL Week 16 - Bodog Odds and Predictions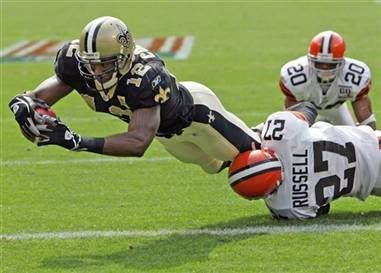 Fifteen weeks of the 2007
NFL
season have been completed, and the New England Patriots are still undefeated. That's a 14-0 record, and their remaining opponents are the Miami Dolphins (1-13) and New York Giants. In my mind, the Patriots going undefeated during the regular season would be far more impressive than the old Dolphins team having a "perfect season." The level of competition can't even compare.
Meanwhile, there are a host of other teams like the
New Orleans Saints
and Tennessee Titans who are still chasing a playoff spot. Some are going to need help from other teams, and, just like always, the suspense will likely continue right up until the last game of Week 17.
NFL WEEK 16 - BODOG ODDS
Here are the current odds provided by Bodog. Since it's a little early in the week, not all games are included. Check back with
Bodog
around Wednesday, and you can bet that they'll all be present and accounted for.

Steelers -8 @ Rams +8

Cowboys -11 @ Panthers +11

Browns -3 @ Bengals +3

Texans +7 @ Colts -7

Chiefs +5 @ Lions -5

Buccaneers -7 @ 49ers +7

Dolphins +21 ½ @ Patriots -21 ½
Broncos +9 @ Chargers -9

DARE TO PREDICT

As always, I feel the need to put my money where my mouth is. Last week, I went 8-8 for a season total of 101-88-10. I'm looking to finish strong, so here goes nothing.

Steelers -8 @ Rams +8

Cowboys -11 @ Panthers +11

Browns -3 @ Bengals +3

Texans +7 @ Colts -7

Chiefs +5 @ Lions -5

Buccaneers -7 @ 49ers +7

Dolphins +21 ½ @ Patriots -21 ½
Broncos +9 @ Chargers -9

For more football articles, check out the following:

NFL Week 15 - Bodog Odds and Predictions

NFL Week 14 - Bodog Odds and Predictions

NFL Week 16 - Bodog Odds and Predictions