NCAA Basketball Update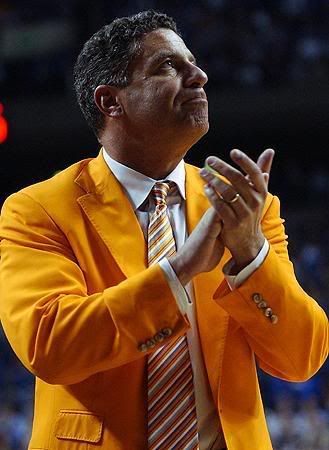 Here's a quick rundown of the important
NCAA basketball
games that were played over the weekend. Remember to start an account with
Bodog
to place wagers on all your favorite college teams.

Memphis Tigers 62 vs. Tennessee Volunteers 66 - The top-ranked teams in college basketball squared off on Saturday, and Memphis suffered their first loss of the season. It marked the first home loss for Memphis in 48 games.

With under 30 seconds to play, Tyler Smith sank a jumper to give the Vols a one-point lead. J.P. Prince then sealed the victory by making two free throws. Of the last seven times that the top two teams have played, the number-two rated team has won six of those games. Pretty amazing stuff.

Oklahoma State 61 vs. Kansas 60 - After beating 7th-ranked Texas, the Oklahoma State Cowboys pulled off another upset by downing the 4th-ranked Kansas Jayhawks. While Kansas was favored by 11.5 points, Byron Eaton of the Cowboys put up 26 points and hit some crucial free throws to put the game away.

UCLA 75 vs. Oregon 65 - Down by 11 points in the second half, the UCLA Bruins avoided the upset and got a 10-point victory. They were, however, favored by 14.5. Bad news for those who bet against the underdogs.

Drake 71 vs. Butler 64 - Drake was ranked 16th going into this game, while Butler was 8th. Favored by six points, Butler lost due partially to the efforts of Josh Young, who finished the game with 25 points (including three clutch field goals late in the game).

Duke 86 vs. St. John's 56 - 5th-rated Duke crushed the Red Storm of St. John's, going on a 32-9 run in the first half of the game. Even better, they covered the 23.5 point spread. Looks like the Blue Devils are back to their winning ways and ready to make a major impact when March Madness begins.

Texas 62 vs. Oklahoma 45 - Playing at home, the Longhorns beat down their Big 12 rivals to the tune of 17 points. While only favored by 7.5 points, they more than exceeded expectations.

For more NCAA action, take a look at the following:

March Madness Greatest Upsets

March Madness - Top 25 Rankings

NCAA Basketball Update